Regular price
Sale price
$84.88 USD
Unit price
per
Sale
Sold out
Bracelet of Anubis - Scorpion King Bracelet - Popular prop among Mummy fans
3D Printed Plastic Bracelet 
Available fully assembled or as a DIY Kit.
Instructional video can be found on our Youtube channel > https://youtu.be/SwpUc2jRNw0
This is an outstanding Mechanical replica Bracelet of Anubis.
The Bracelet of Anubis was a large golden bracelet that was once worn by the Scorpion King, and would later become the key to summoning up the Army of Anubis.
Please note! This item is very delicate and is not intended to wear for long periods of time.
This is a full size replica 3D Printed in Gold Colour PLA Plastic at 0.2mm layer height. 
The Scorpion legs move when you open or close the bracelet and bracelet closes using 6 strong neodymium magnets and holds it closed firmly. 
This Replica Bracelet is 3D Modelled and printed by 3D Delight. We tried our best to recreate the famous bracelet, but this is not by any means an exact replica.
All 3D Printed items will have visible print lines and little imperfections. 3D Printing is not an exact science and occasional inconsistencies are a normal occurrence of this manufacturing method.
Share
View full details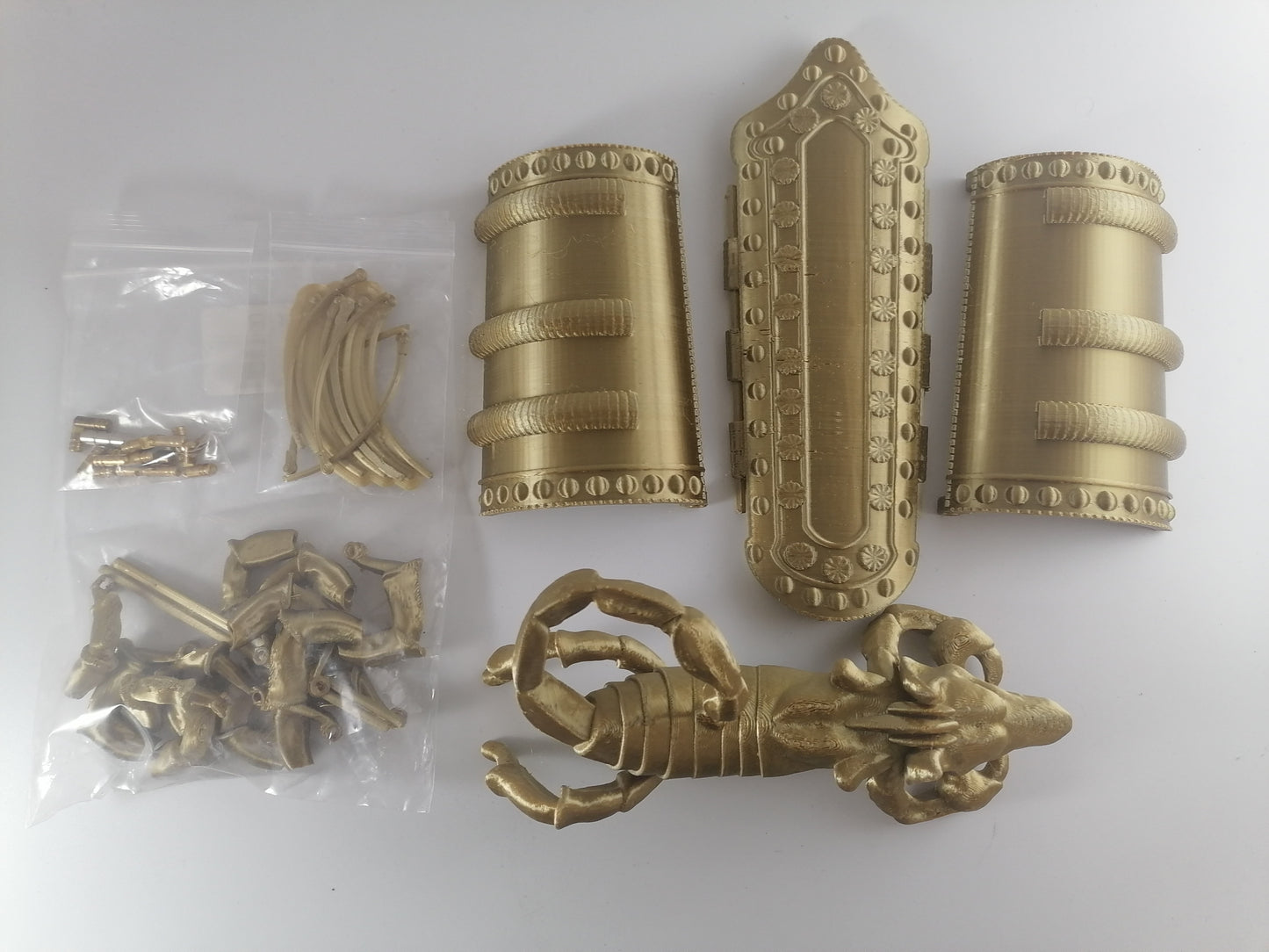 Hassle-Free Returns

 Contact us within 7 days and return the order within 14 days to receive a refund or exchange.

If your order is incorrect or your product is damaged, please contact us within 7 days to organise a suitable solution. (if you can send a photo of damages, this will help us speed up the process) 

Contact: 3d.delight.studio@gmail.com