Regular price
Sale price
$31.20 USD
Unit price
per
Sale
Sold out
PRODUCT: SONIC SQUARENESS - Sci-Fi Blaster - 3D Printed Replica
OPTIONS: Comes Fully assembled or as a three piece DIY kit, ready to be painted (Some sanding may be required) to your desired finish.
DESCRIPTION: The Jack Harkness, Sonic Squareness Replica Blaster from popular British Sci-fi TV series. 1:1 scale with ergonomic handle which feels great in the hand. 
3D Printed in Grey PLA plastic at 0.2mm Layer Height.
SIZES: W/L/D
This model is 3D designed and printed by 3D Delight. We tried our best to recreate the famous prop, but this is not by any means an exact replica.
All 3D Printed items may have visible print lines and little imperfections. 3D Printing is not an exact science and occasional inconsistencies are a normal occurrence of this manufacturing method.
3D Delight props are designed to be sanded/primed/painted to your desired finished. We recommend the following:
GLUE: High grade, fast drying, superglue and/or Hot Glue.
SANDING: Sand in a circular motion using a 100-200 grit sandpaper to remove the print lines and then gradually increase up to 600 grit to achieve a smooth finish. Alternatively, you can smooth the model using a paint primer or an epoxy coating.
PAINT: Acrylics, Enamels, brushed or sprayed.
Share
View full details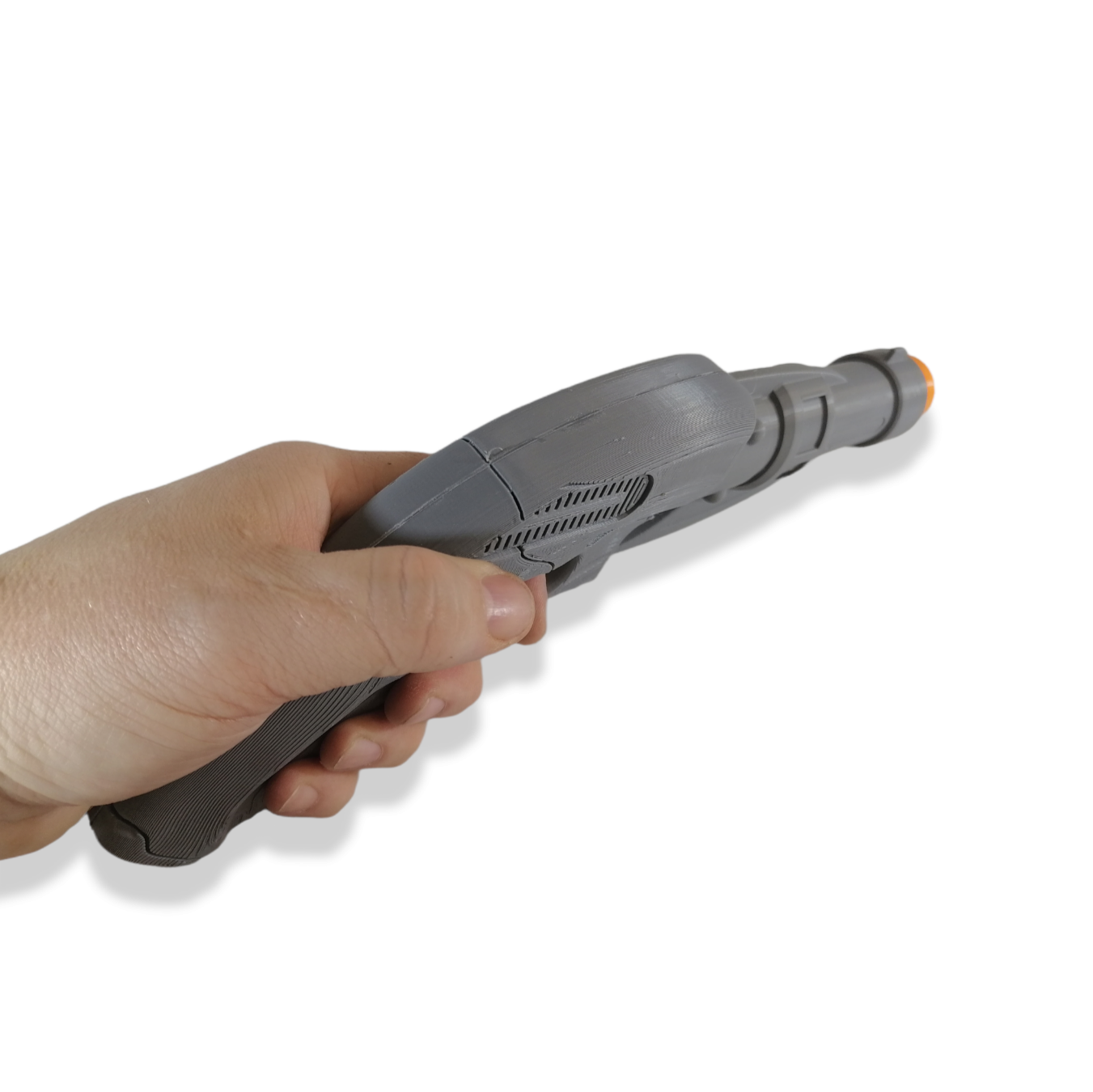 Hassle-Free Returns

 Contact us within 7 days and return the order within 14 days to receive a refund or exchange.

If your order is incorrect or your product is damaged, please contact us within 7 days to organise a suitable solution. (if you can send a photo of damages, this will help us speed up the process) 

Contact: 3d.delight.studio@gmail.com