Regular price
$357.17 USD
Regular price
Sale price
$357.17 USD
Unit price
per
Sale
Sold out
PRODUCT: BOOK of THE DEAD - Film Prop - 3D Printed Replica
OPTIONS: The Book of The Dead is available fully assembled or as a DIY kit.. Printed in Black & antique coloured PLA plastic, ready to be painted (some sanding may be required). The key of Hamunaptra can be bought separately or as a part of the bundle in this listing.
DESCRIPTION: The Book of the Dead was an Ancient Egyptian book which contained ancient spells and incantations that could resurrect the dead. Using a key to Hamunaptra you can lock or unlock the book, (please note, the book can still be opened without the key)
The kit assembly video can be found on our YouTube channel https://youtu.be/na8b2NgMbGk
NB. YOU CAN NOT SUMMON REAL DEMONS NOR BRING LOVED ONES BACK FROM THE DEAD WITH THIS REPLICA.
SIZES: L 30cm W 32cm H 11cm
This model is designed and printed by 3D Delight.  All 3D Printed items may have visible print lines and little imperfections. 3D Printing is not an exact science and occasional inconsistencies are a normal occurrence of this manufacturing method.
3D Delight props are designed to be sanded/primed/painted to your desired finished. We recommend the following:
GLUE: High grade, fast drying, superglue and/or Hot Glue.
SANDING: Sand in a circular motion using a 100-200 grit sandpaper to remove the print lines and then gradually increase up to 600 grit to achieve a smooth finish. Alternatively, you can smooth the model using a paint primer or an epoxy coating.
PAINT: Acrylics, Enamels, brushed or sprayed.
Share
View full details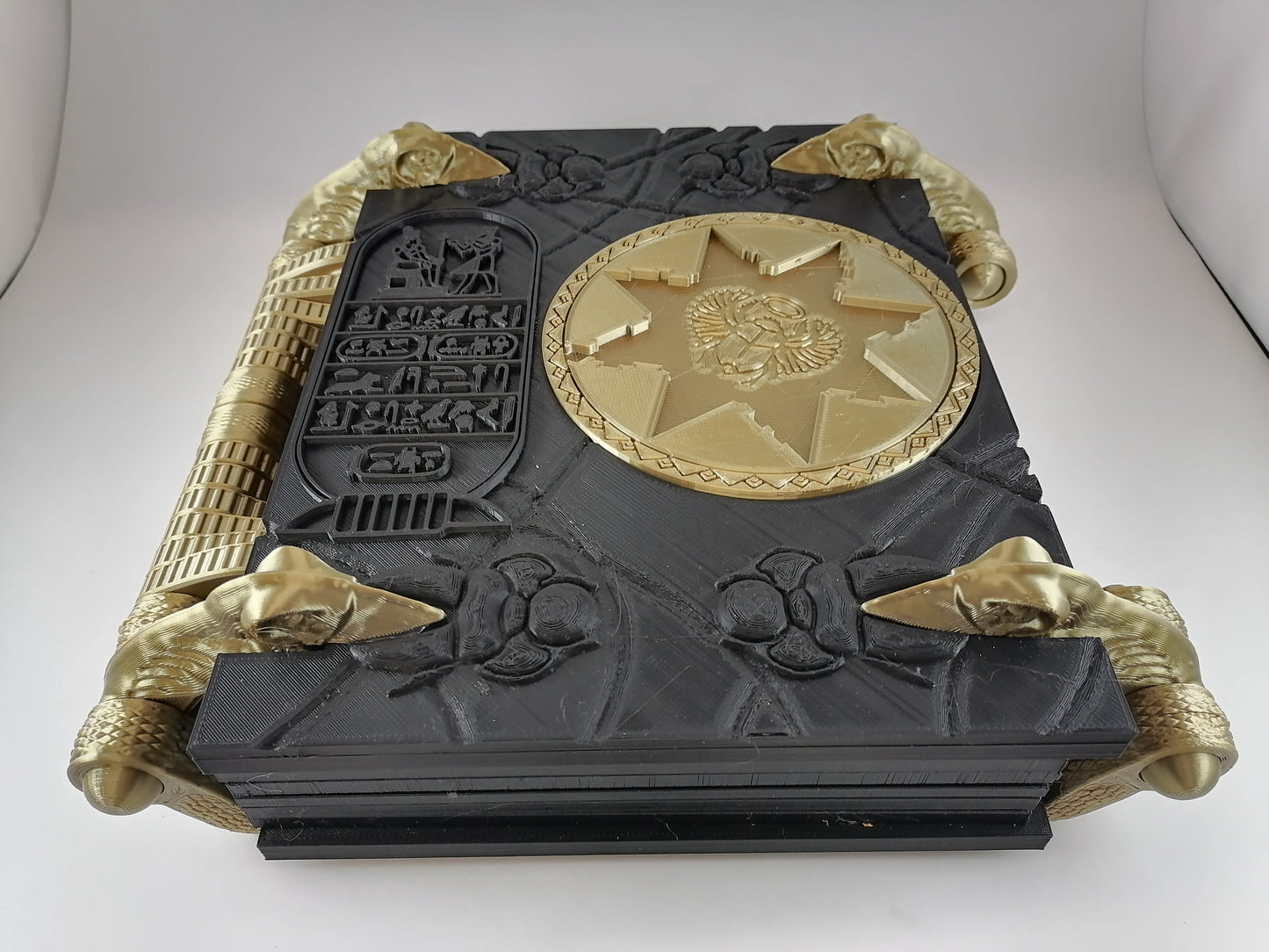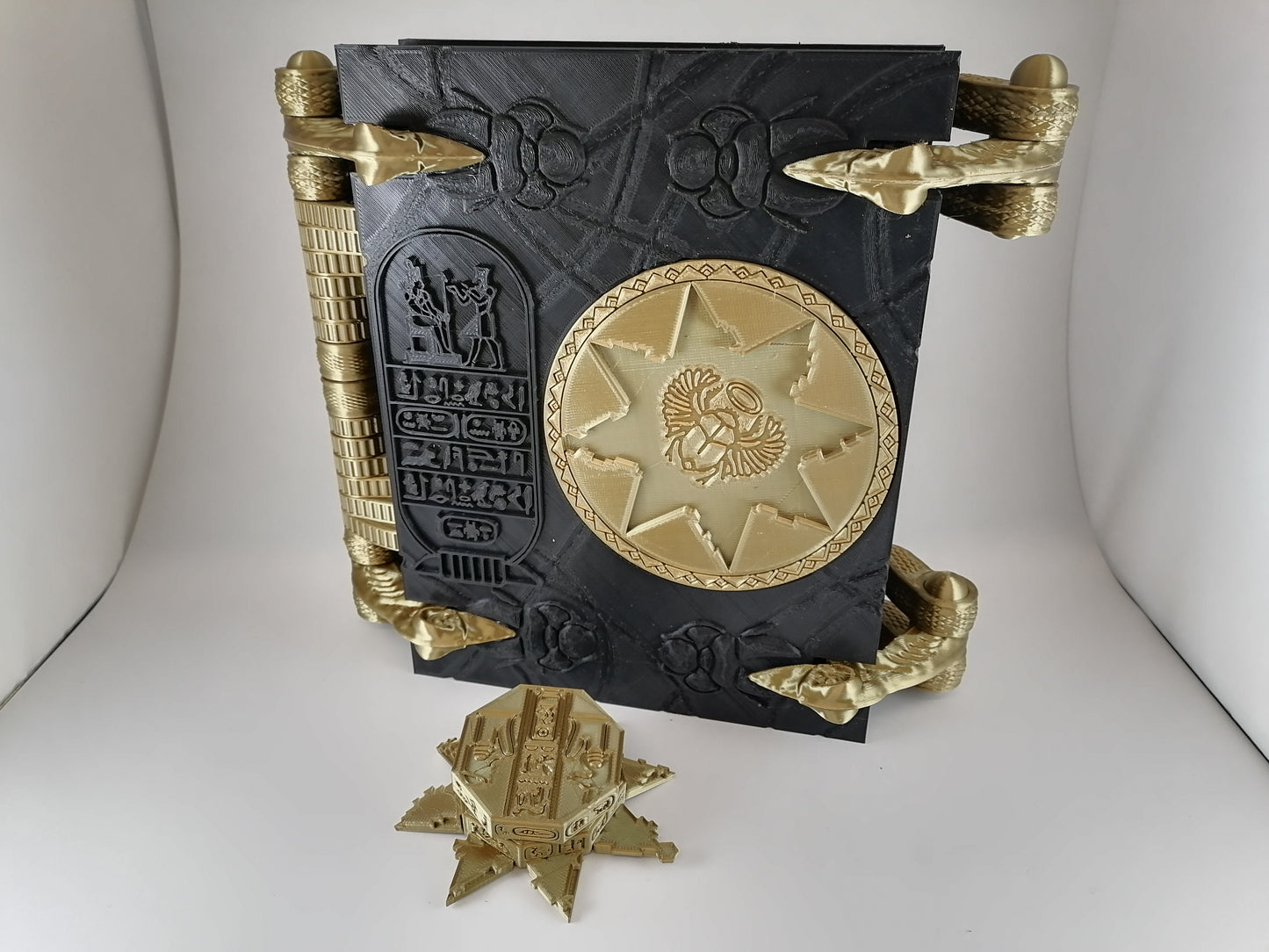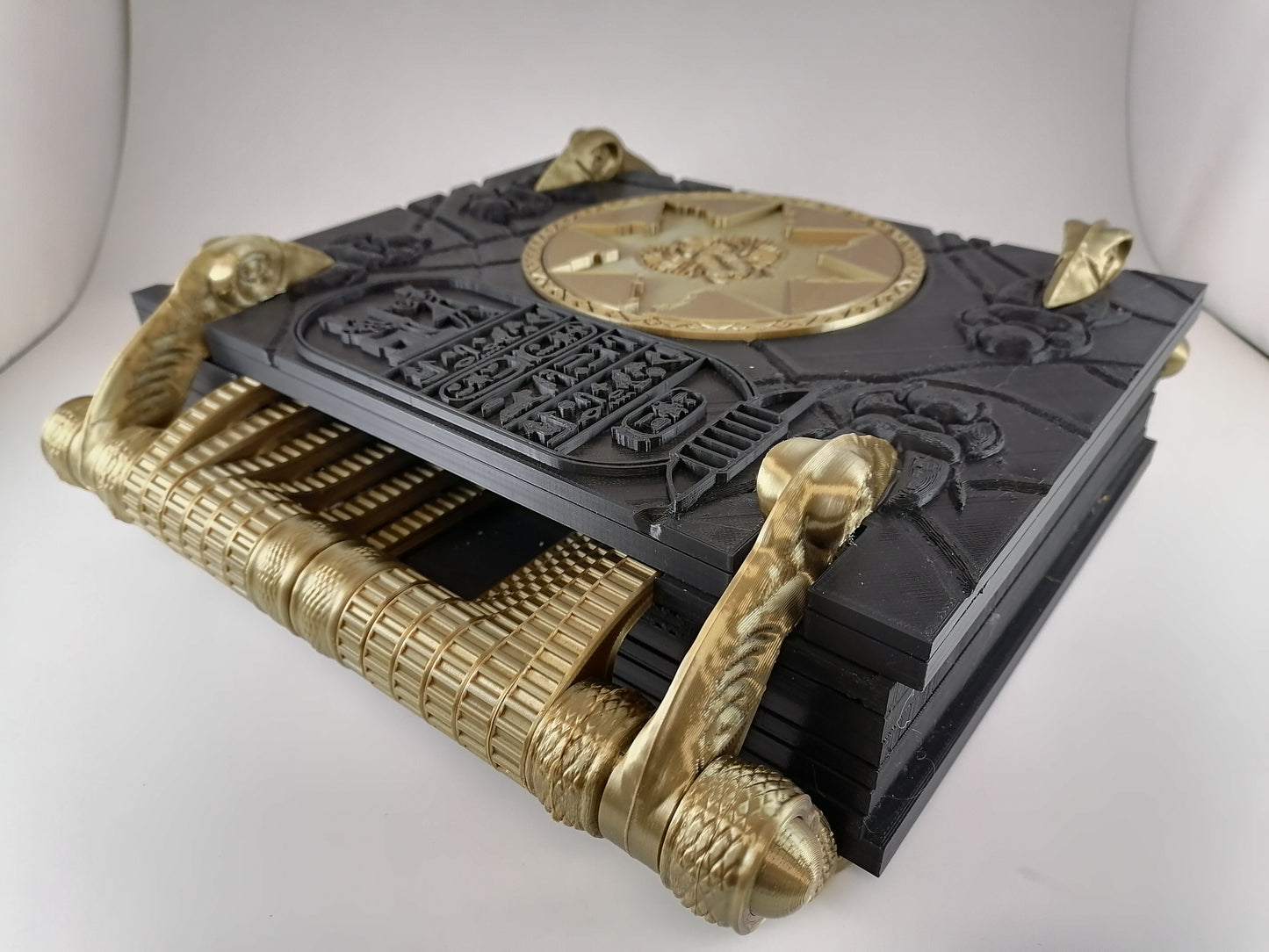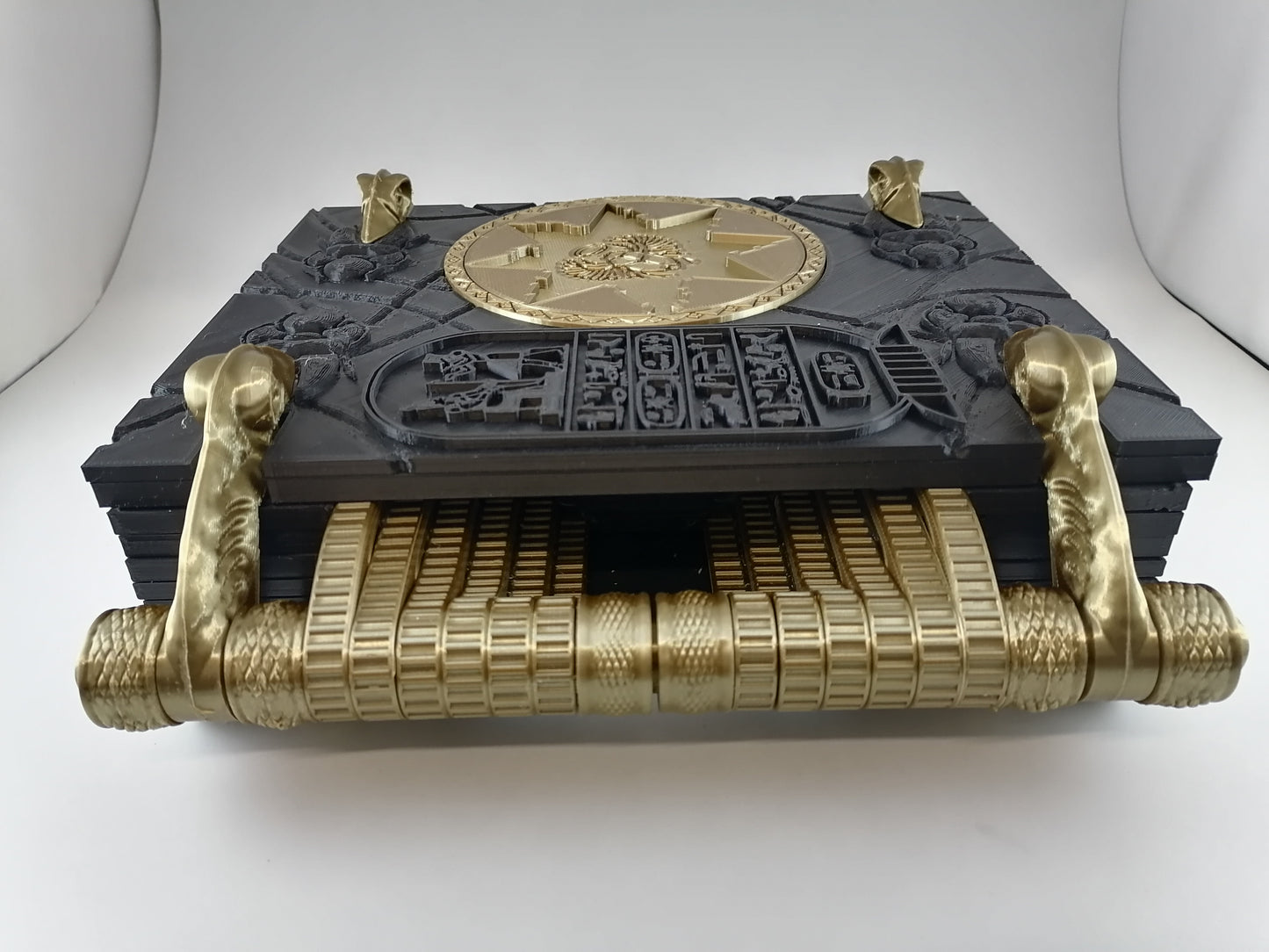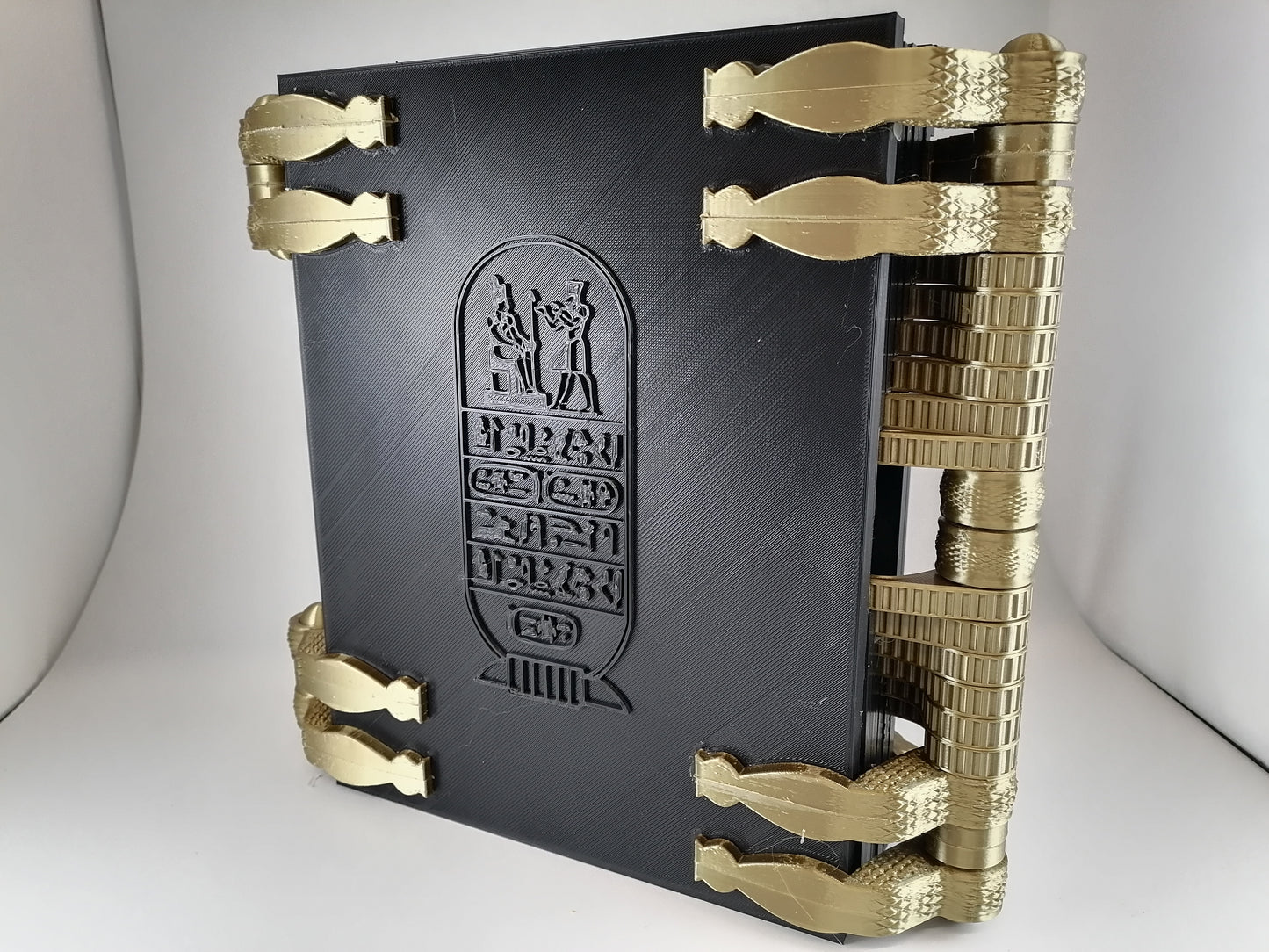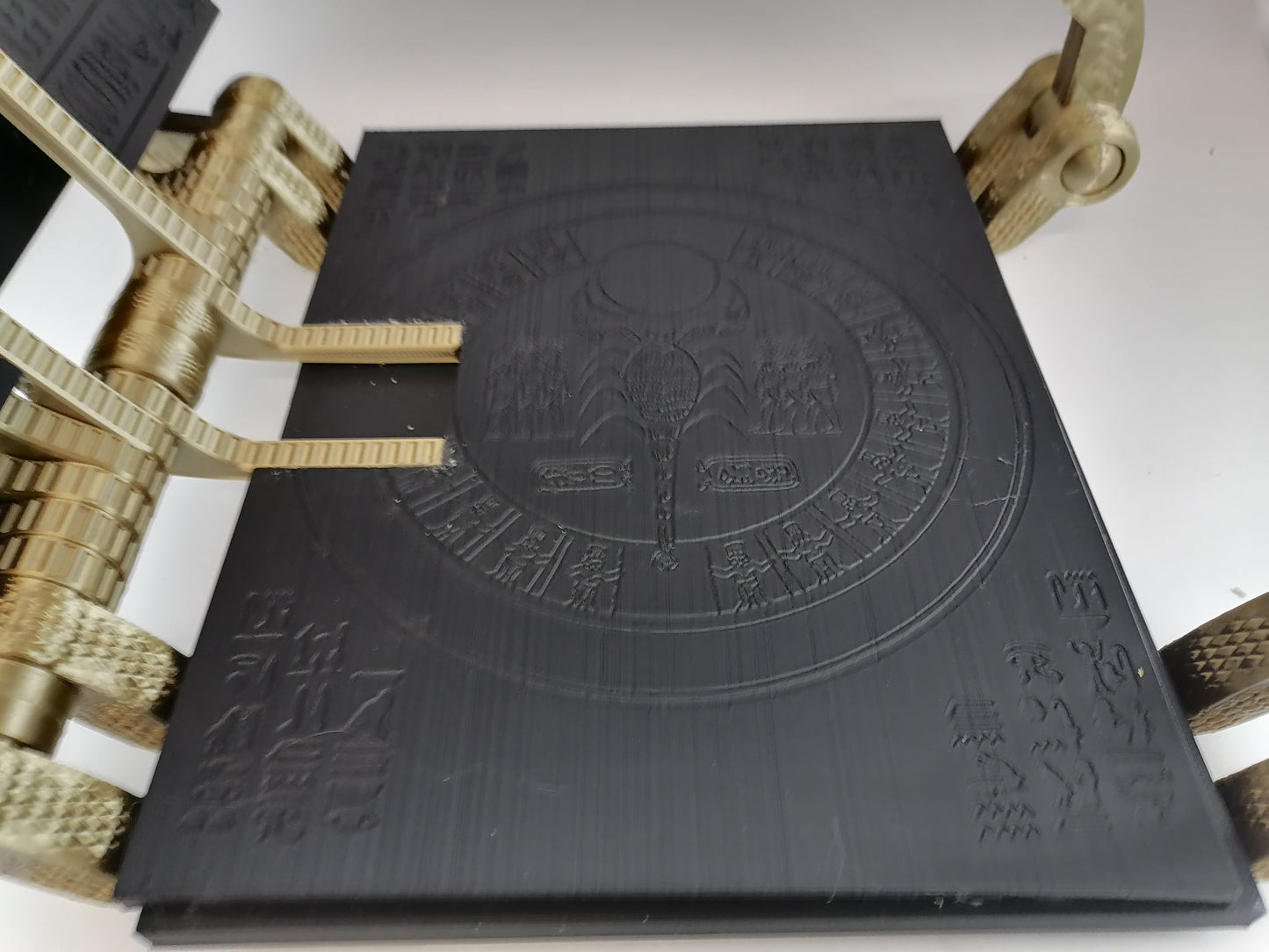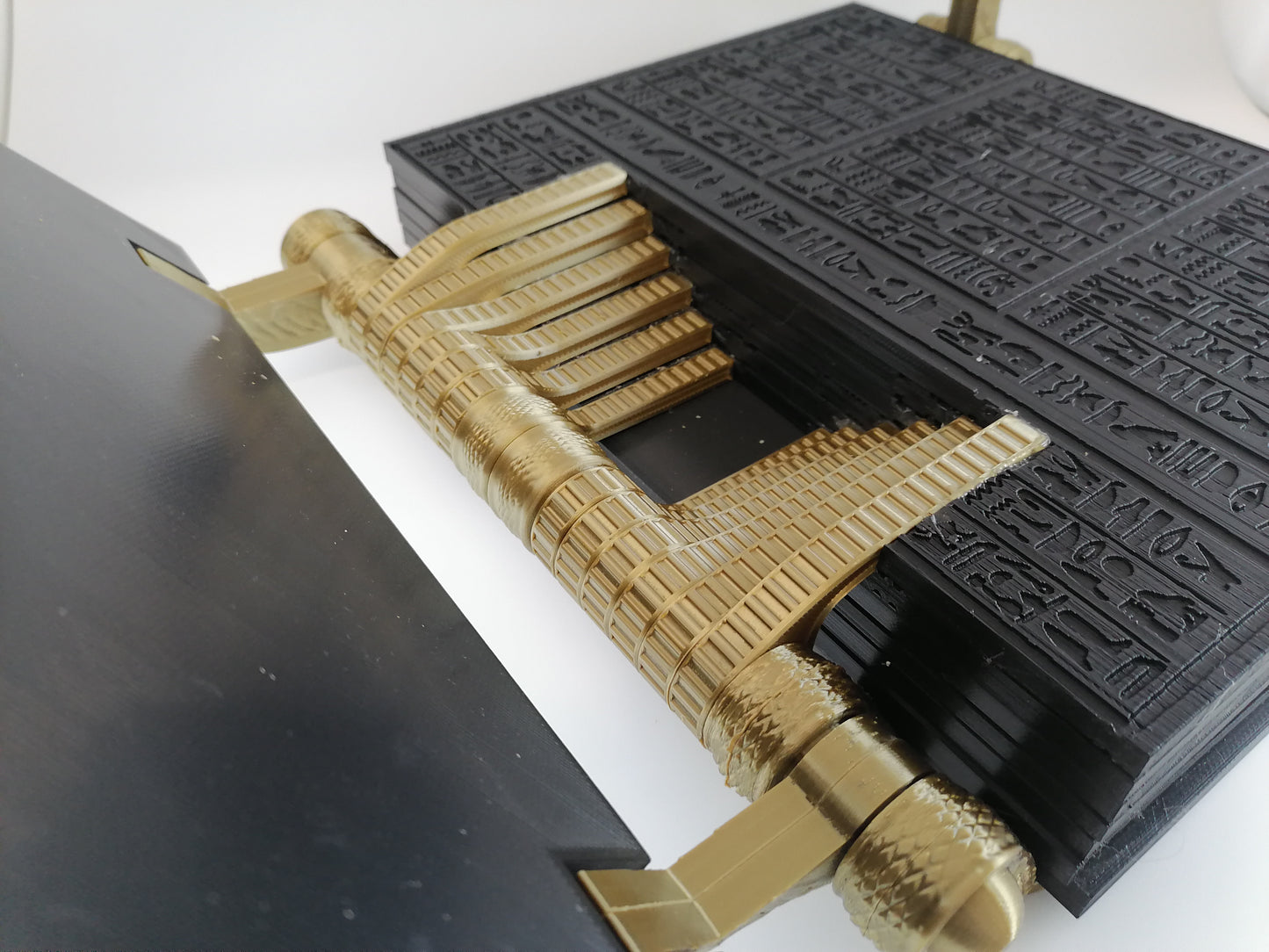 Hassle-Free Returns

 Contact us within 7 days and return the order within 14 days to receive a refund or exchange.

If your order is incorrect or your product is damaged, please contact us within 7 days to organise a suitable solution. (if you can send a photo of damages, this will help us speed up the process) 

Contact: 3d.delight.studio@gmail.com
Jasmine
I am in LOVE! I purchased both books The book of the Living and The book of the Dead and both are superb quality. I also bought the key which fits perfectly in place on the books. These books are so close to the movie versions that I'm completely satisfied with this purchase. The weight is heavier than I thought it would be, but EXACTLY what I wanted it to be. These will be the best things I've bought in awhile!! Thanks so much to the seller who was completely amazing and corresponded with me through the whole process! You've made a truly amazing thing with these. Thank you!
Ashleigh
Amazing. Amazing. Amazing.
I bought both books and the key - the level of detail is really impressive.
It's going to be hard to top these in my collection.
Shipped a lot sooner than anticipated as well. Also, customer service was amazing when I had a slight issue with shipping.
Thank you so much for making these!
Margaret
My daughter is a big big fan of The Mummy Movie and also a budding Egyptologist, she is a makeup artist TV/film and theatre, and was over the moon to get The Book of The Dead, Thank You so much I've never seen her so happy, just need to find her "Evie's" outfit now🥰🥰🥰